Yes, even weirder than The Bachelor producer's fake airplane feud Tweets.  (A Bachelor producer fabricating drama?  Whowouldathunkit?!)
If you thought Kanye's proposal to Kim was over-the-top, just get a load of the family's new holiday card, courtesy of (in)famous photographer David LaChapelle:

You just know that once North West saw the mock-ups for this, she was all, "Oh, HECK NO!  Leave me out of this nonsense."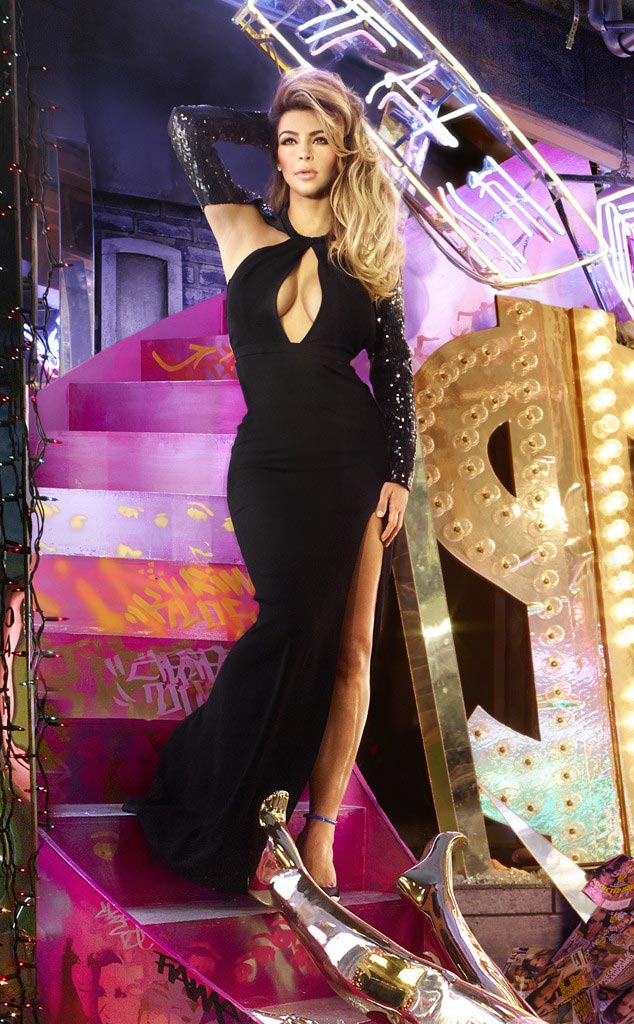 Love that classy gold dollar sign!  Because it's important to take the time during the holidays to remind the less fortunate that they are, in fact, way less fortunate than you.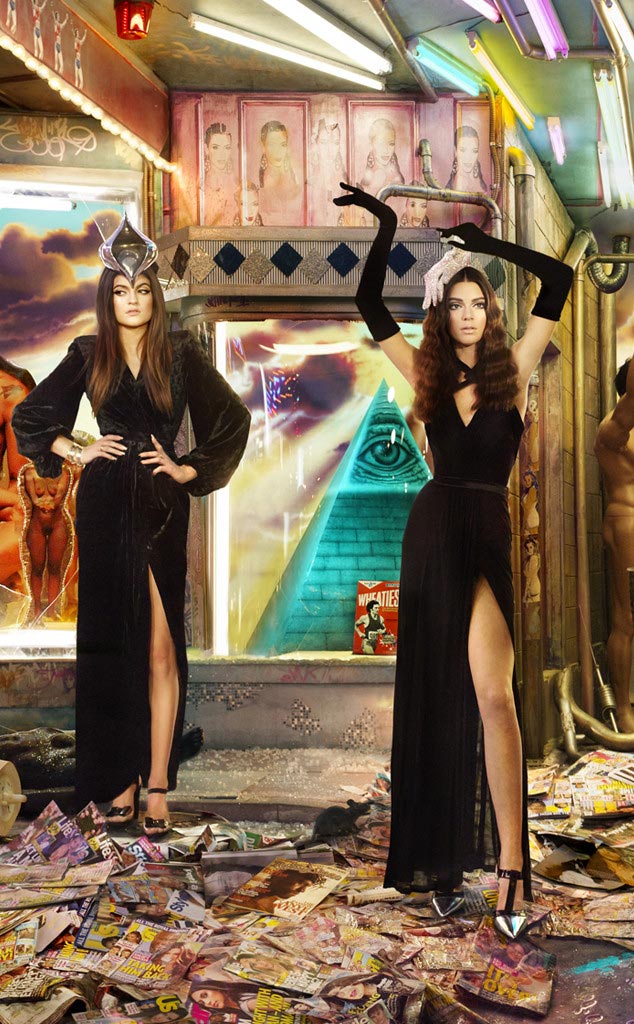 Kylie's expression says it all:  "WTF have I gotten myself into?"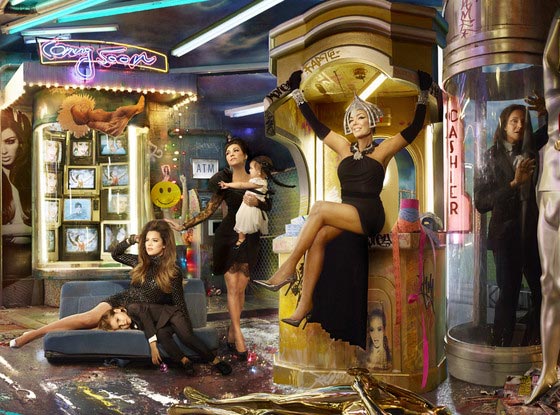 Deck the halls with tacky nonsense.  Fa-la-la-la-laaaa-la-huh-huh-huh?