While most of us spent Tuesday night cuddling with our cat and watching the last episodes of ORANGE IS THE NEW BLACK, the State Department skipped the office Happy Hour to release a slew of new e-mails between Hillary Clinton, her staff and others.
The approximately 3,000 released pages contained somewhere around 30,000 emails and, according to reports, are about as exciting as listening to Bernie Sanders narrate paint drying.
However, some fun tidbits about the presidential candidate have been revealed.  For example:
#8 – HILLARY LOVES HER SOME ICED TEA.
So if you are strictly a pro-lemonade voter, she's not your gal.
#7 – THE WHITE HOUSE STOOD CLINTON UP.


In the words of Stephanie Tanner, HOW RUDE.
#6 – THEY ALSO DIDN'T TELL HER ABOUT A CABINET MEETING.


D'oh.
#5 – SHE HAS A SWEET NICKNAME FOR PRESIDENT OBAMA.

She usually eschews "Obama" or "the President" in favor of the more succinct "POTUS."  Which, I'll admit, is also more fun to say: YO, POTUS!
#4 – SHE LIKES TO GET HER CINCO DE MAYO ON.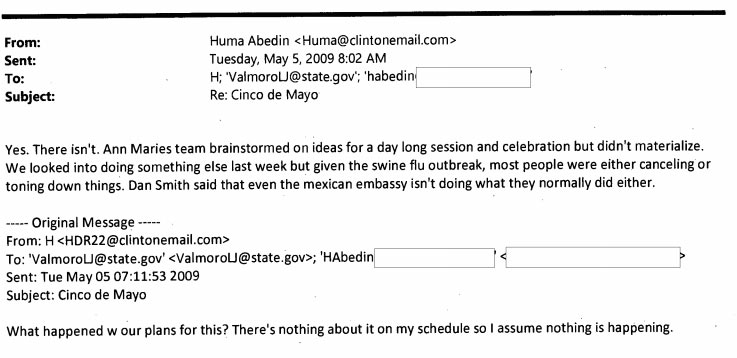 Looks like somebody had margaritas on the brain.  (And it wasn't me for once.)
#3 – HER MINIONS CALL HER "BOSSLADY."

Make that soon-to-be PRESIDENT Bosslady, Burns!
#2 – SHE IS A FAN OF CHINESE CARPETS.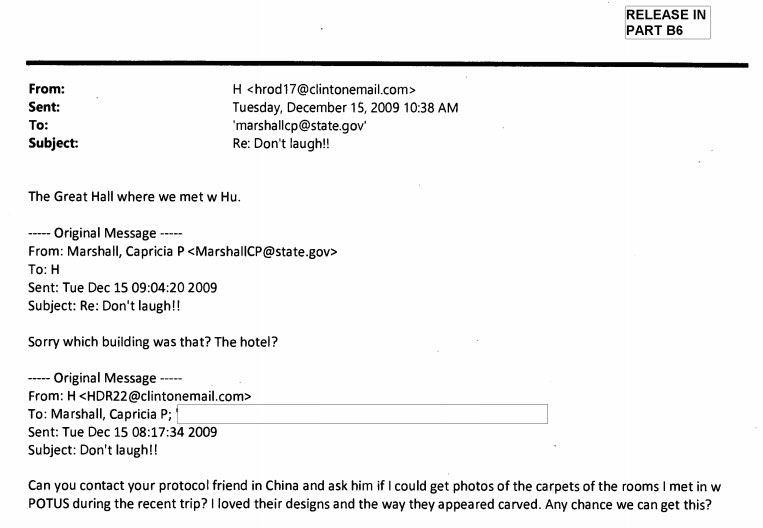 Proof that international relations and interior design aren't mutually exclusive.
#1 – SHE WORE A COAT IN KABUL THAT WAS DEEMED 77% FAVORABLE.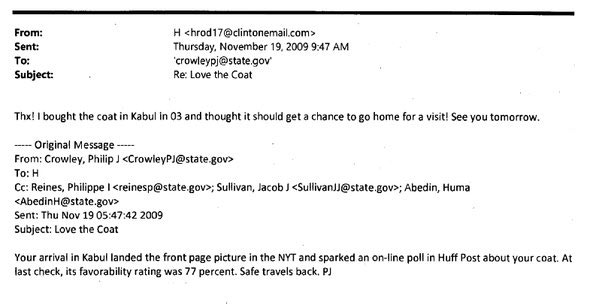 I know what you're thinking and OF COURSE I tracked down a picture of the coat: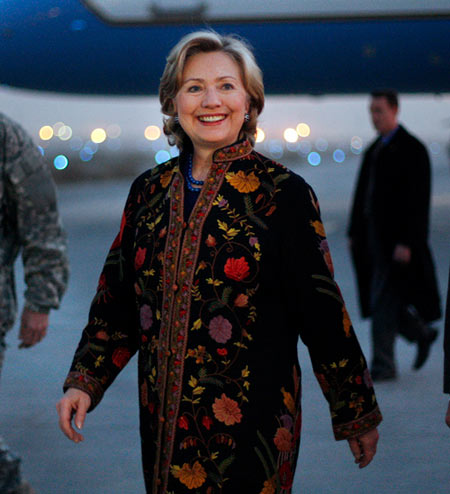 The favorability rating of the coat is actually tracking at 82% now, Hillary and Philip will be happy to know.