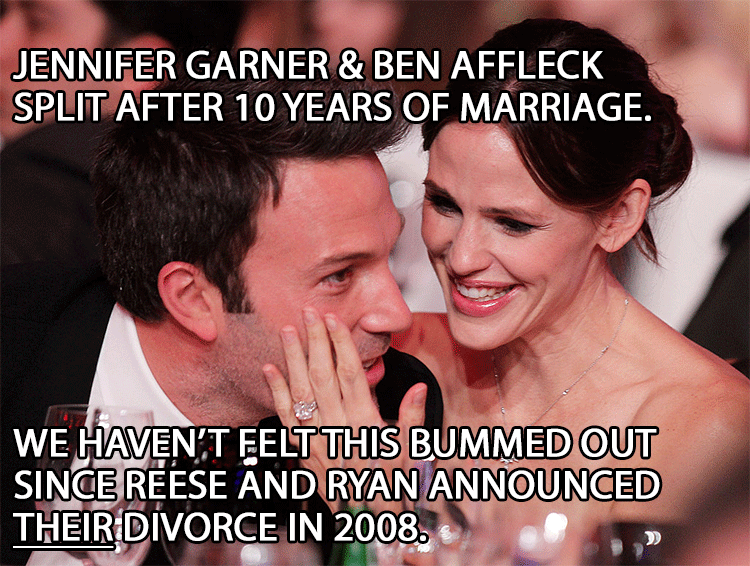 "NOOOOOOOOOOOOO!" –Me, upon reading my Us Weekly breaking news alert.
Yup, unfortunately, Jen and Ben today confirmed that the rumors were indeed true, issuing this statement to People:
"After much thought and careful consideration, we have made the difficult decision to divorce.  We go forward with love and friendship for one another and a commitment to co-parenting our children whose privacy we ask to be respected during this difficult time. This will be our only comment on this private, family matter. Thank you for understanding."
Our understanding?  UNDERSTANDING?!  Hmpf.  If they weren't, you know, so self-absorbed about their heartache and how their kids are faring and their privacy and all that jazz, and thought about how WE feel for a change, they would have ended that statement with something more comforting. Like, say, a GIF of a hedgehog in a tub…
Ah, okay, now I feel better.